New study exploring data infrastructure opportunities in the Rhineland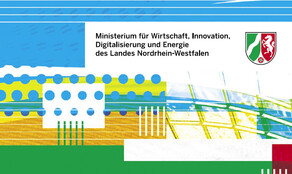 Germany's Rhineland, a region once dominated by coal mining is on its way to turning into an "innovation valley", a real-lab experience of modernization, where future technologies are put to real-world scrutiny. Digital infrastructure has a special role to play, given that any cutting-edge business location needs to rely on a powerful, safe, and secure combination of digital technology and services.
The Rhineland is situated geographically between Frankfurt and Amsterdam, two important global Internet Exchange Points. There are more than 60 million potential users reachable within a 250-kilometer radius. Projects such as climate-friendly manufacturing methods, innovative mobility, and the circular economy are actively being promoted in the region – and all of these will benefit significantly from local data infrastructure.
Opportunities for digital infrastructure
A new study "Data infrastructures in Rhineland's former coal mining area" explores the opportunities for digital infrastructures in the Rhineland, and examines the infrastructural requirements for low latency focusing on data storage, data distribution, and the use of data. The full study is available in German but there is a summary available both in German and in English.
The study was prepared for the Ministry for Economic Affairs, Innovation, Digitalisation and Energy (MWIDE) of the State of North Rhine-Westphalia by a consortium of contractors under the content and project management of DE-CIX.